About Pory
Helping businesses turn data into meaningful applications
Hey there! If you're reading this, you're probably looking for a good no-code solution for your business.
Chances are you've already come across dozens of tools, each looking a lot like the last. Your excitement is also probably fading as each tool seems to be lacking in something or overall buggy. We get it.
Truth be told, while the promise of no-code is game changing, it's still in its infancy and there are just no one-size-fits all platform... only marketing pages that promise it.
This is why Pory is doubling down on becoming the best platform for businesses to create forms and apps with permissions and automations. How can we help you extend your business to external customers or companies efficiently? Turns out, there are plenty of tools for sharing information within teams, but this becomes increasingly difficult when you start collaborating with others.
Enter Pory, a platform for building forms and apps visually. Need to create a portal for your customers or a community for your members? Look no further and start your 14-day free trial today.
Built with a lot of coffee and love from beautiful Melbourne, Australia. We can't wait to see what you create!
— Sam & Luannie ✌️
We launched Maven on Pory because it was the best solution for our needs. It's an incredible innovation to be able to use Airtable to add and edit items to the home page. Perfect for e-commerce stores or marketplace businesses. I'd highly recommend using Pory as a no-code solution so you can launch without having to write a single line of code!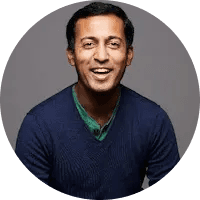 Gagan Biyani
Co-founded Udemy, CEO at Maven