Prerequisites
You will need an Airtable account to get started
Log on to Pory and in the sites page, click Create Site
Select a template for your site. Don't worry if you can't find one for your use case, you can choose more layouts from the editor :)
Enter a name for your site (This is used internally for your workspace).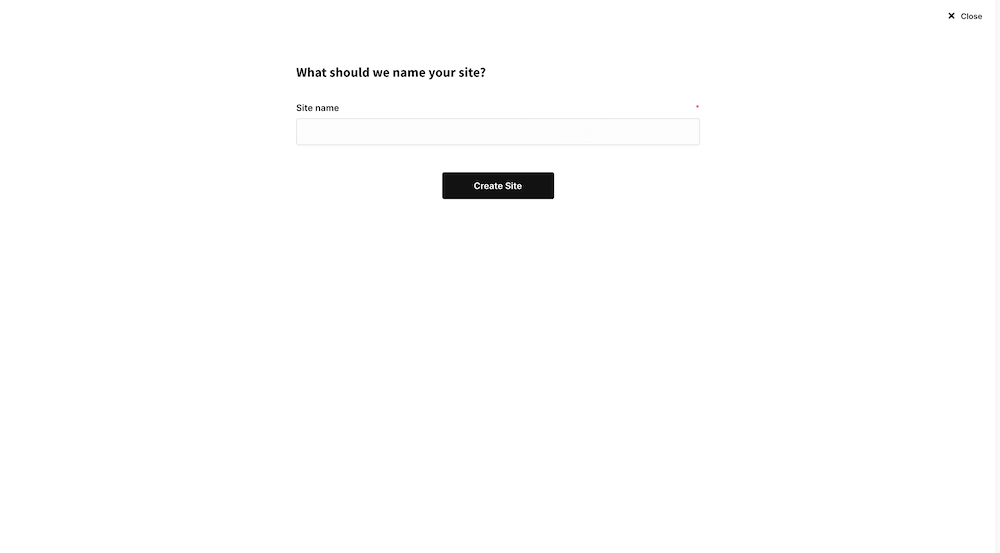 That's it! We have just created a demo website using the template that you selected!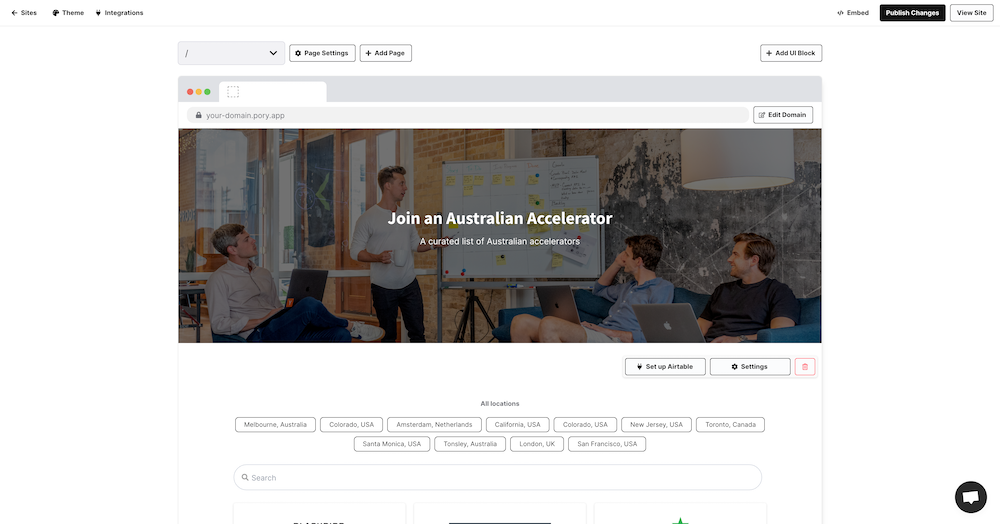 Select Set up Airtable when you're ready to connect your data from Airtable.
Using our Airtable template
Select Connect my own base. This will copy our template into your Airtable workspace.
Next, follow the same steps as using your own Airtable below
Using your own Airtable
Select Copy template base. This will ask for three things:
Your Airtable base - Click on the drop down to select which base you want to use
Your Main Table - This is the table inside the base (Tab) with your content
Your Filters table - This contains all the options for each filter
You should now see the Airtable base connected to the site. Try update something on Airtable! 🥳 🎉
Are your cards blank? Click on Edit card to connect your airtable fields. We also have this detailed guide.
Adding content blocks to your site
Pory has a collection of ready-made blocks you mix and match. Simply click on Add UI Block to add blocks such as a Hero, Feature, Content, Form, Footer to your page!
What's next?
Set up filters